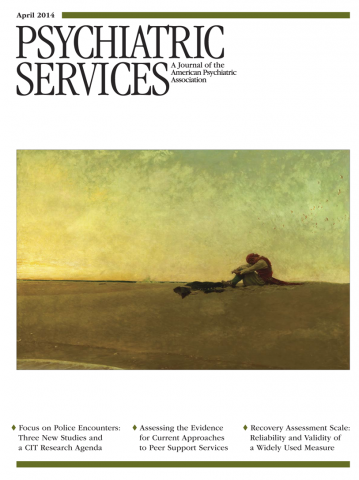 C Mangurian, G Miller, C Jackson, H Li, S Essock, L Sederer
Abstract
A recent study of adults with serious mental illnesses who received care in the public mental health sector revealed that, on average, these consumers die 25 years earlier than the general population (1,2). Although they are subject to the same diseases that affect the general population, including heart and vascular disease, diabetes, and cancer, the key difference is that these individuals get sick earlier and die far sooner. Poor diet, sedentary lifestyle, smoking, and lack of preventive health care all appear to contribute to this increased risk of early death, as do some of the medications prescribed for mental illnesses.
To improve the quality and duration of life for mental health consumers in New York State, the New York State Office of Mental Health (NYS OMH) implemented a variety of wellness programs in OMH outpatient clinics. To be effective, these programs require regular monitoring of specified health indicators. Underlying the NYS OMH outpatient health indicators initiative is the goal of enabling consumers to better understand their health and well-being, join with their health care providers in improving their health, and track their status and improvements through the use of these measures. Our premise was that what gets measured gets managed.
On January 20, 2009, NYS OMH mandated that all 66 OMH-run adult outpatient clinics (not including community not-for-profit clinics), which provide care to an estimated 15,000 unique patients, begin monitoring three health indicators at three-month intervals for all adult patients (a separate project was undertaken for youths but is not the subject of this column). The three indicators are body mass index (BMI), blood pressure, and smoking status. They were selected because they are robust measures of health and predictors of risk; are understandable by consumers, families, clinicians, and policy makers; and can be feasibly obtained at a mental health clinic without reliance on other caregivers or laboratory reports. The more comprehensive recommendations made by the National Association of State Mental Health Program Directors were not adopted at the outset of this initiative and will be considered as a next step after these three measures are successfully achieved (3).
Although these three indicators are both important and understandable, reliably collecting data and responding to the results require considerable attention, determination, and collaboration among consumers (and at times their families), physicians, nurses, information technology offices, and quality improvement personnel. This column outlines the process by which NYS OMH undertook this initiative. It also describes the notable uptake by clinics after only four months.
To access full article click here.